Leverage your future cash flow for cash flow today through a business cash flow loan with Camel Financial. The open accounts receivables of your business act as the credit limit and allow you to borrow as much or as a little as you need!
Need to make payroll on Friday but your customers are paying you next week? No problem! You control when your company gets paid on invoices through a business cash-flow loan through Camel Financial.
A History of Lending
The Original Business Cash Flow Loan
Originally, small business cash flow loans meant receiving a line credit from a bank. Your business borrows what it needs and makes interest payments or line paydowns at set dates throughout the term of the loan. However, these types of loans were typically cumbersome to monitor due to covenants - performance requirements on the business - set by the banks. If a company did not or could not hit financial ratios, earnings or equity requirements, the banks denied. Consequently, banks were very conservative on this type of lending. And the worst part about it? A small company spends weeks gathering the required documents only to be turned down.

Get fast approvals with minimal covenants
A small business cash flow loan from Camel Financial is approved within 72 hours with minimal covenants. Bank turn down your loan? Stop waiting on an answer from a bank and get the cash you need today!
ABL (Asset-Based Lending)
While the original lines of credit were relatively safe, businesses still needed access to credit and banks still wanted to access that market. Enter Asset-Based Lending. Companies now pledged their assets to banks as collateral back-up for repayment alongside cash-flow. This allowed for deals that did not meet the conservative lending criteria of a bank.
The lines required additional monitoring but in a way that exited work-flow from the banks. For ABL, appraisers, auditors, and securitization played more of a role than credit analysts in back offices spreading financials. Banks liked the additional income and business liked the availability to capital. Typically, high on-boarding auditing and legal fees accompany the loan. While the rate appears low, the true cost of the capital becomes lost in the details.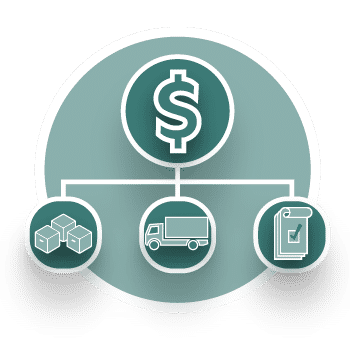 A "low-rate" doesn't necessarily mean low-cost
A business cash flow loan from Camel Financial is a flat monthly rate. Stop getting lost in the fine print and get the true cost of capital directly and transparently to your bottom line. Call Camel today!
Post-Great Recession Lending
The financial collapse of 2009 caused a ripple effect on both consumer and business lending. Banks, both good and bad, became subject to increased scrutiny on their portfolios. From a cost standpoint alone, the additional regulations and compliance requirements caused banks to shift focus to larger clients. With the change in regulations, the cost to originate a $25,000 loan is the same as the cost to originate a $2,500,000 loan. Upon knowing that, it only makes sense to why a bank would target that level of funding.
Further, because of the increased regulations, many borrowers were forced to find credit elsewhere because the company was now out of status.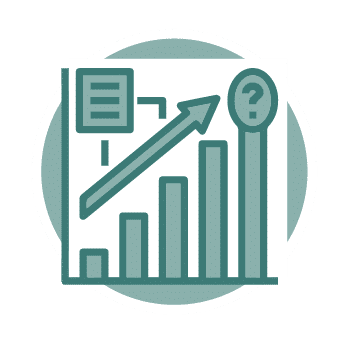 Your Business Cash Flow Loan at Camel is Never too small
Get a revolving line of credit starting as low as $5,000. In the process of building your customer base but need the cash flow to keep growing? Call Camel today and let's grow that line together!